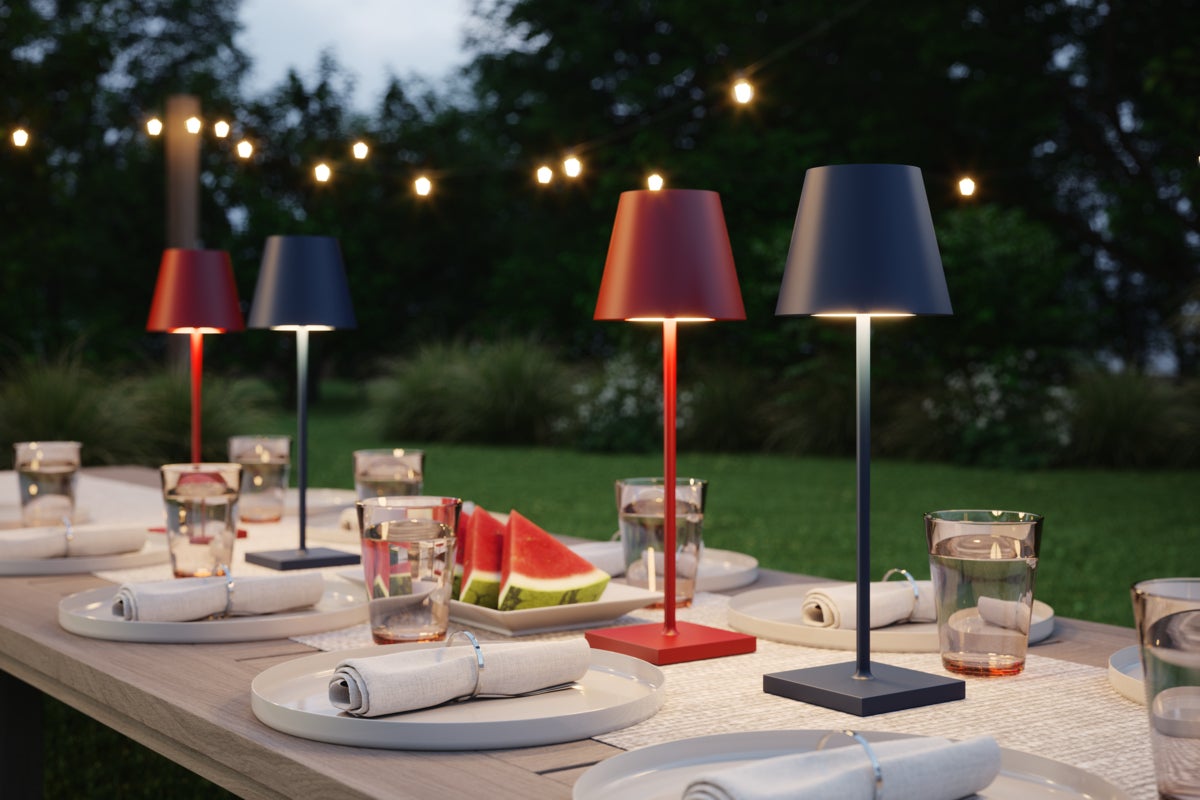 Design in 2022 saw a return to nature, found its sparkle and wasn't afraid to get bold and zany with a major revival of Italian-born Memphis style. From color stories and design movements that inspire outside-the-box thinking to iconic pieces that are as timely as they are timeless, we've rounded up the trends and exclusive products that defined design in 2022.
Ranging from the more neutral pale pinks to scene-stealing hot pink, the opportunity to add some color to your design is as easy as thinking pink.    
Modern Crystal, Modern Luxury
Long gone are the days when crystal chandeliers were reserved only for the extravagance of aristocrats and their palatial estates, or dripping with opulence from the high ceilings of royal hallways. 
Today, designers are using crystal in sleek, modern ways while still harnessing the unique luster produced by the traditional glass-blowing methods that started on the island of Murano. And with the introduction of LED, these modern crystal fixtures have evolved to take on forms never before thought possible.  
Evoking nature in tones that range from the fresh shades of a newly unfurled leaf to richer olive hues, consider the staying power of these designs as evergreen.
Risom C140 Chair by Knoll
We are delighted to launch the iconic Risom C140 Chair designed by Jens Risom in exclusive colors with Stellar Works. This piece was not only truly iconic, but also a part of history where President Lyndon B. Johnson was photographed sitting in it while signing the Civil Rights Act in 1964.
Jessica Ludwig, Merchandise Manager
We are very excited to get Memphis Milano products and give our contribution to the relaunch one of the most iconic and disruptive design brands.
Merchandise Manager, Europe
Recognizable by big and bold color schemes, zany geometric patterns and an adoration for squiggles and zig-zags, Memphis Style takes bits and pieces of influence from Art Deco, Pop Art and 1950s kitsch to create a design movement that valued form more than function. Blurring the line between furniture and modern art, Memphis Style arose as a rebellious, vibrant response to the dark tones and seriousness of modern design's status quo. Functionalism in design wasn't enough for Ettore Sottsass, founder of the Memphis Group. Instead, he said, "Design should also be sensual and exciting." 
Raimond II Dome LED Pendant by Moooi
With an on-the-go lifestyle, cordless outdoor fixtures are a must-have. From tabletop lamps to hammock-side lights, these little portable powerhouses—many designed with USB ports to charge electronic devices, longer battery life and an array of colors to suit your personal style—will light the scene no matter where the evening may take you.
(Visited 3,506 times, 2 visits today)